The Greater Manchester Combined Authority, which comprises the 10 local Councils, will shortly publish the much awaited consultation to the revised GMSF.
Every local resident will be able to comment on the plan between 21st January until 18th March, a period of eight weeks.
Comments can be made online [details to follow] or in writing.
Before you send in your comments
Please come along to our local community meeting: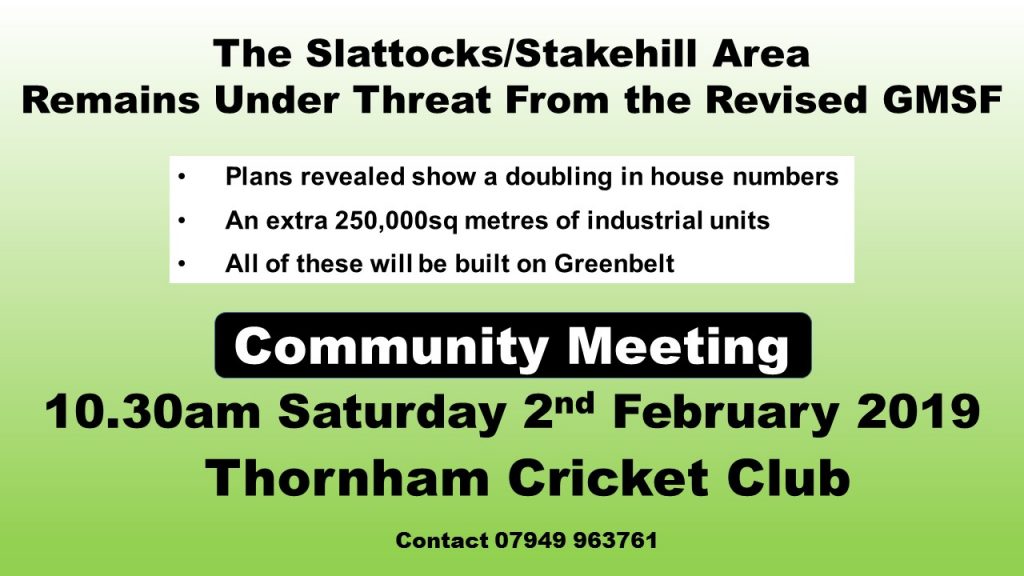 Read what MPs representing Greater Manchester constituencies have to so about the revised plan:
https://www.manchestereveningnews.co.uk/news/greater-manchester-news/heres-what-your-mp-say-15652473